SearchReviews WordPress Plugin
WordPress Plugin for SearchReviews.com Widgets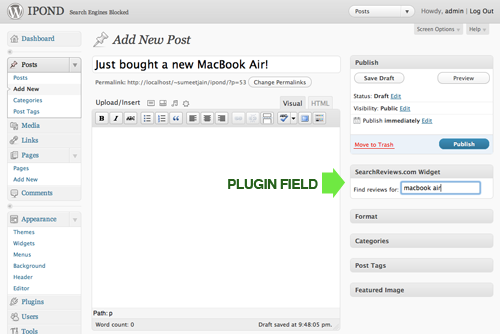 SearchReviews.com is a search engine for product reviews. The widgets I built for them let any website owner serve product reviews from SearchReviews.com's database on his or her own website. I also built this WordPress Plugin to make it even easier for website owners to install the widget on their websites.
The plugin has been downloaded over 220 times in the two months since its launch. It is rated 4.5 out of 5 stars by website owners on WordPress.org.
SearchReviews.com WordPress Plugin is built with PHP for WordPress.