IsVael Sport
Education and resource business for athletes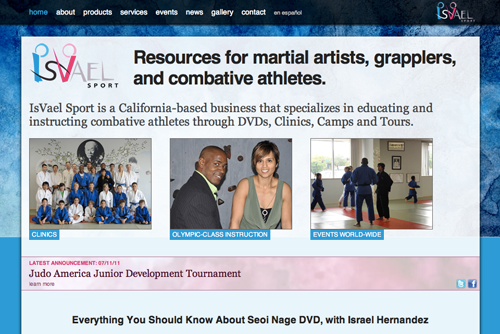 Built the entire web presence for two Olympic medalists. I designed and implemented the website myself - using Ruby on Rails to quickly build a basic custom CMS for easy editing.
The entire website is translated into Spanish as well. All of the text lives in a separate document which can be edited freely.
I integrated the company's Flickr account for an elegant photo gallery. The business owners have full control over the photos and albums via Flickr's attractive interface - their changes are automatically reflected on their company's website.
IsVael Sport is built in Ruby on Rails.